WEEKLY CLASS SCHEDULE


WALK-INS WELCOMED AT ALL CLASSES

CLASS DESCRIPTION

TIME

LOCATION

THU

HIP HOP BASICS

6:30 - 7:30pm

Absolute Beginner

HIP HOP CHOREOGRAPHY

6:30 - 7:30pm

Open to all Levels
"Learn to move your body to the freshest Hip Hop dance moves and discover how to dance with style."
Hip Hop Basics - Level 1 Absolute Beginner
The goal of this class is to introduce our students to the basic moves of hip hop and give them a proper dance foundation. Classes will cover the fundamentals of hip hop dance: popping, locking, funk, boogaloo and some break'n. Each class starts with warm up exercises. A different set of moves will be taught every week and broken down step by step then practiced with music.
THURSDAYS - 6:30pm at CHELSEA STUDIOS
Hip Hop Choreography - Open to all levels
Want to dance like Usher, Michael Jackson, JabbawockezZ or Beyounce? This class will teach you the pieces of choreography from popular hip hop artists, dance teams, and choreographers. Original moves from our staff will also be incorporated. It is strongly recommended that students take this Choreography class with the hip hop basics class.
THURSDAYS - 6:30pm at CHELSEA STUDIOS
CURRENT CLASS RATES
SINGLE CLASS - $13.00
5 CLASS PUNCH CARD - $60.00
DROP-INS WELCOMED AT ALL CLASSES. VIEW MAP FOR DIRECTIONS AND NEARBY TRAINS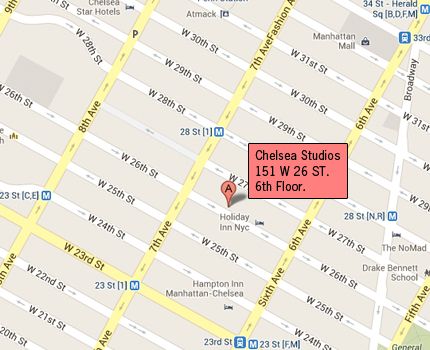 PRIVATE HIP HOP LESSONS:
The perfect choice for those who prefer to learn at their own pace. Receive personalized feedback and encouragement specific to your needs. Private Hip Hop lessons will ensure you learn rhythm, form, and proper technique from the on set. Those receiving private instruction generally develop competence on the dance floor twice as fast. Each session includes complimentary admission to a group class.
SINGLE 1hr SESSION
$85.00 for individuals
$95.00 for groups of 2
$120.00 for groups of 3 - 4 people
$150.00 for groups of 5 - 8 people
FOUR SESSIONS
$300.00 for individuals
$340.00 for groups of 2
Book your first private lesson. E-mail us at
ace2oo9@hotmail.com